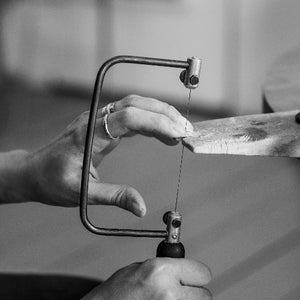 The joy of making jewellery 
Choose any amount of money to gift towards a workshop or course run from my jewellery studio in Roath. 
At the end of the session, they will have had a lovely time creating a completely unique piece of silver jewellery to take home and show off!
I'm going on maternity leave as of the 12th of December so there is a brief break in workshops whilst I find my feet. However, there are already 10 dates ready to book from late April onwards and more will be added in late Spring. Vouchers are valid indefinitely so no worries about running out of time to use them.
How to book
Simply add multiples of the options below until you have the amount you want and I will email you a voucher for that amount to print within 24hrs.
If you want to add a personal message email me, Jude: jewellerymakingcardiff@gmail.com
Once gifted, all the recipients have to do is look up my upcoming workshops, choose a class and check out using the voucher code which will take off the amount gifted.
I also take private workshop bookings for events and birthdays, please see my other listings for more info.